How to Help
Ways You Can Help Those Impacted by COVID-19
Even though our building is closed, the church is NOT closed, because we are the church. God is still at work in the world and God is working through us to care for one another. As Rev. Dr. Russ Peterman said, "In this crisis, we have an opportunity to be the hands and feet of Christ in new ways."
"In this crisis, we have an opportunity to be the hands and feet of Christ in new ways."
We have been, and will continue to be in touch with community partners, social service agencies, FWISD, and the city to learn how we can best serve those in need. Keep reading to learn how you can serve from home and in our community at this time.
Volunteer Interest Form
Social distancing protocols are in place, but we are working on opportunities within those guidelines for you to help where you can. If you are interested in helping out, please fill out our Volunteer Interest Form and we will contact you when/if we can put you to work.
Ways You Can Serve

Provide Meals for Emergency Shelter Staff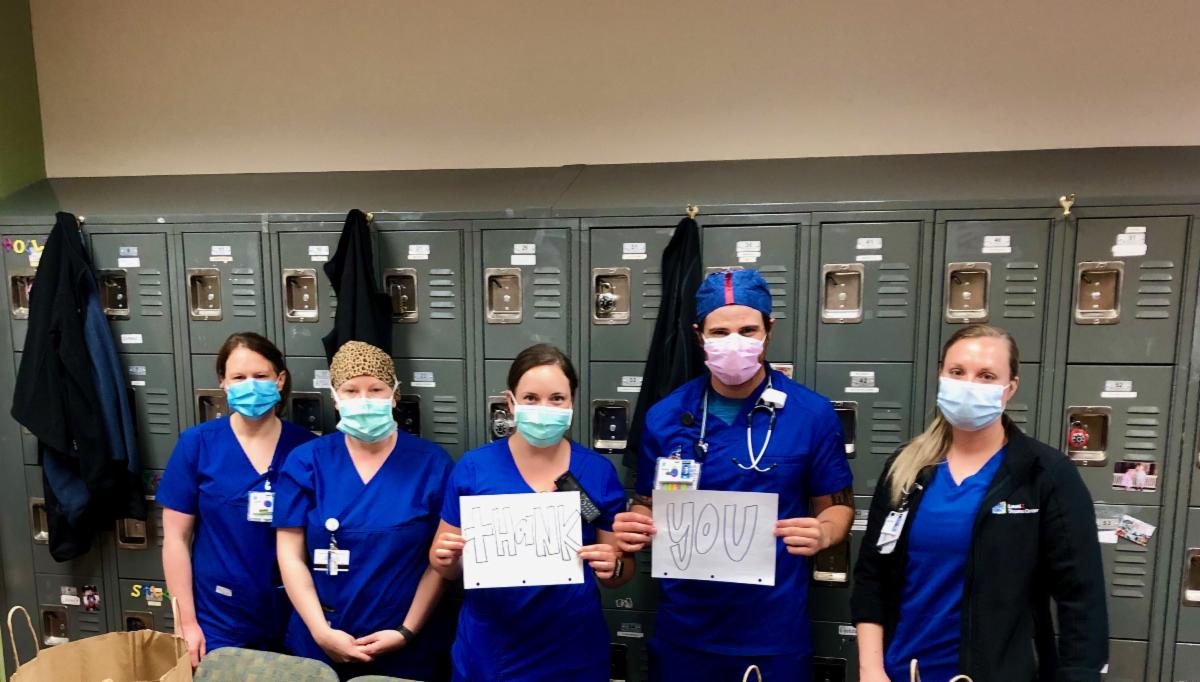 Emergency shelter staff are working around the clock to serve those experiencing homelessness. Sign up to provide meals for emergency shelter staff.
Give Directly to University Christian Church
We ask that you continue to make financial gifts and fulfill your pledges to the church so we can support our community partners and care for those around the world. Your generosity changes lives. When you make your financial gift, you may select "Emergency Response Fund" to help feed families, healthcare workers, those experiencing homelessness and other needs that arise because of the pandemic.
Pray

This week, we encourage you to continue praying for the students, their families, educators and the district employees who are working hard to adapt to a new way of teaching and caring. We ask that you pray for administrators who have had to make difficult choices, knowing that school is sometimes the only place many of these students receive a meal and a place where they are safe. Pray for our health professionals who are working hard to care for those in our community and around the world. Pray for families who are separated, because of disease, violence, or those whose loved ones are working hard to keep communities functioning. Pray for those who are hungry and are worried where their next meal might come from. Pray for those who don't know where their next check will come from. And pray for our state and national leadership…that they may work swiftly to care for our communities.
Place your next order Amazon order using Amazon Smile

Visit this link to select UCC as your charity of choice to have a percentage of every purchase you make donated to UCC automatically from Amazon.