Taking the Next Step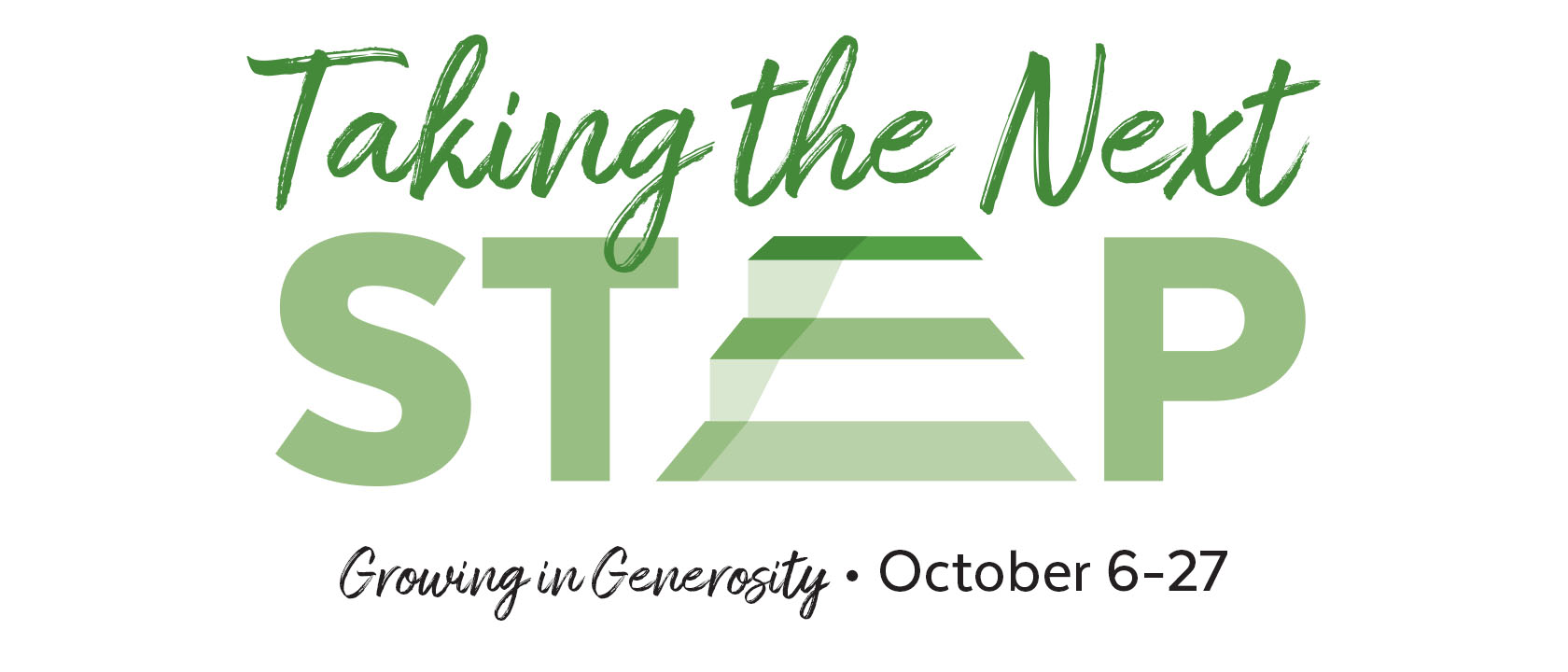 Giving is a spiritual issue that is rooted in our call to be disciples of Jesus Christ—reflective of our understanding of the Bible and how we live out our faith in daily life. This year we are taking a different approach to giving as we dive deeper into the meaning of generosity.


Taking the Next Step is the title for this year's campaign. In the coming weeks, you will not hear about next year's budget or the financial needs of the church. Instead, you will hear what God has to say to us about giving, and how your life and faith will be impacted as you take the next step. Only after we have offered our responses will our leadership team create a ministry plan for the coming year.
In the past, we have measured success by gathering in enough money to allow University Christian Church to pay its bills. We believe a more faithful way to define success is the spiritual growth that comes from a closer walk with God.
How much do you need to give? That's between you and God and begins with a season of prayer.
"God, based on your goodness in my life, where would you want me to be in my giving?"
Over the course of the next few weeks, we will offer tools to help you discover your next step in living and giving. This journey promises to be holy ground in the life of University Christian Church. Will you join us by taking the next step?
Check back here in the next week, as more information will be added to this page throughout the campaign.
As we walk through this process, we are providing devotional e-mails as a resource for you. Sign up below to receive Taking the Next Step, 28 Days of Devotion e-mails.